There are few movies I plan to watch it on big screen. Maniratnam's movies are one of many. Preet accompanied me for the movie. We quickly managed to get tickets on the first day and were off to the show.


Ponniyan Selvan-2 begins with a recap of part 1 with Chiranjeevi's voice over. The movie rises to it's peak not with any major dramatic scenes yet,with a clear sketch of characters seeking revenge, power, love & grief. Looks like, I'm the only person who attended the movie without doing any research on Kalki's book or some reviews. I'm glad I didn't do any of the either. I was surprised with few story elements.
Aishwarya Rai, Trisha captured the screen with their aura. The visuals are quite appealing. Except for the war aerial scene in the climax, I was impressed by each and every visual. Every visual is beautiful choreography of color, form and space.
A visual of Karthi carrying Vikram amidst blaze of fire is etching. Also, the screens where multiple characters exchange their dialogues. Very cleverly directed. Each and every technician of the movie, take a bow.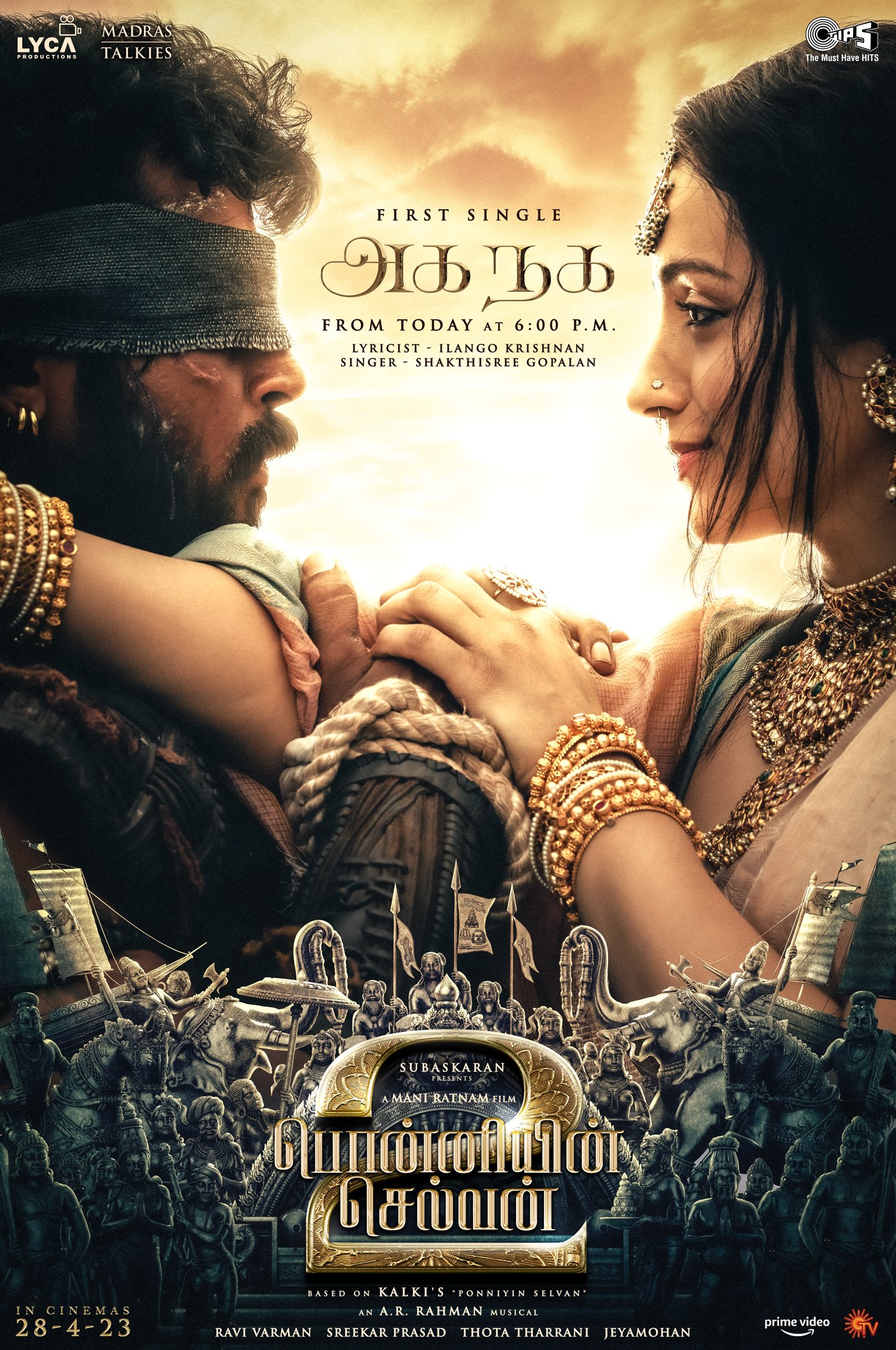 I'd definitely watch it again, may be only on big screen!